NEVINOX TIG Wire for GTAW process:
Sizes: 1.20 mm – 6.00 mm
Surface: Bright
Length: 36", 500 mm or 1000 mm ± 1.00 mm
Packing: In plastic or fibre tubes of 5 kg or 10 lbs.
Do you have your TIG welding torch and welder ready? If so, the next thing you require to begin working is TIG welding rod. As the oldest and one of the most reputed stainless steel wire manufacturer in India, Nevatia Steel offers different grades and sizes from 1.00 mm to 5.00 mm of TIG wires. Our grades include the following:
ER 308, ER 308L, ER 308LSi
ER 309, ER 309L, ER 309LSi
ER 310
ER 316, ER 316L, ER 316LSi
ER 347
ER 430
ER 312
ER 2209
430LNb
490Ti
307Si (18 8 Mn)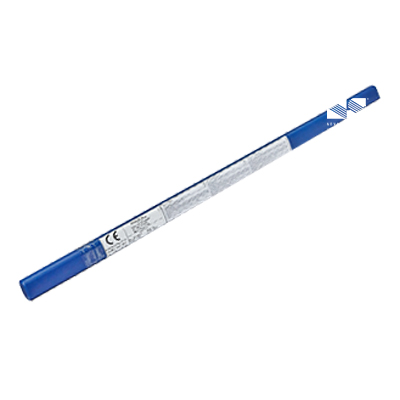 Each grade has specific uses it's made for. If you make thinner gauge materials like kitchen sinks and tool boxes or do heavier projects like pipe welding, feel free to buy our TIG welding wires.
If you work in the power generation industry where critical welds are made, you can pick our ER 309L type TIG welding wire. With our ER 309L stainless steel series, you can weld stainless steel to carbon steel and the outcome will last longer even if it is subjected to stress and thermal cycles.
For more information about our TIG Wire options, call our marketing department or Contact us today. We will be glad to explain about our product range to you.