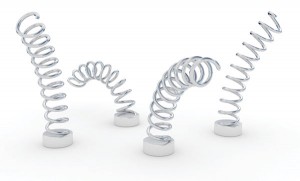 Nevatia Steel Spring Wire is manufactured with excellent mechanical properties for uniformity in spring forming. Our Spring Wire is processed under strict quality control with close adherence to the Cast and Helix of the wire and suitable surface finish (Bright / coated).
Characteristics of Spring Wire
Consistent tensile strength
Bright surface / coated surface
Controlled Cast and Helix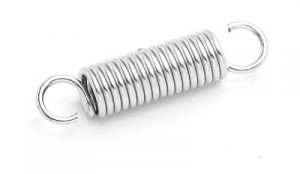 Grades
AISI 302, 304, 316, etc.
Specifications
Diameter (mm)
Grade (AISI)
Tolerance (mm)
Tensile
Packaging
Surface Finish
0.10 - 0.30
302, 304, 316
+/- 0.006
ASTM A313 /
JIS G4314 /
DIN 17440 /
IS 4454
DIN 160/ 200/ 250
Bright, light oil
0.31 - 1.00
+/- 0.008
DIN 200/ 250/ Coils
0.45 - 0.60
+/- 0.010
DIN 355 / Wooden Reel /
Coils
Stearate Coated
0.61 - 1.60
+/- 0.015
1.61 - 3.00
+/- 0.020
3.01 & above
+/- 0.025
Coils
Pls check with us for specifications not listed above